Board of Directors
Officers
Gail Muir, President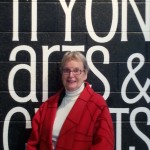 Gail is a member of Tryon Arts & Craft. She has been the Co-President since January 2013. Gail has been involved in the arts of fabric manipulation. Gail creates wearable art by mixing and working with recycled fabric. She loves sewing. Gail is a previous President of The Upstairs Gallery and is a former member of the Tryon Garden Club Board of Directors.
Wyndy Morehead ,Vice President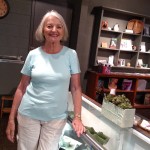 Wyndy had been involved in the New Orleans art community for many years, representing a well known local portrait artist and owning Wyndy Morehead Fine Arts.  After moving to Tryon she became affiliated with the Upstairs Artspace as co-manager.  She, with the help of staff and volunteers started Art Trek Tryon.  She is currently serving as Vice-President of the Tryon Garden Club.  As the chairman of special events, she organized "Four Seasons of Creativity Inspired by Pearson's Falls".  The work created by the participating artists was sold at a silent auction benefit with a percentage of the proceeds going to the Polk County Elementary Schools for the creation of teaching gardens.  She served two years as chairman of the Christmas holiday fund raising event at the Tryon Fine Arts Center.
Cissy   Fowler , Secretary
Dr. Cynthia "Cissy" Fowler lives in Saluda, NC and teaches in the Department of Sociology and Anthropology at Wofford College in South Carolina.
Cissy was a member of the Tryon Arts and Crafts Board in 2013 and 2014.  She served as Secretary for that period of time. Cissy was brought back onto the TACS Board in August.
Cissy has been an active member of the Society of Ethnobiology since 1999, serving as the book review editor of the Journal of Ethnobiology, the board secretary, and the co-founder of the pioneering open access journal Ethnobiology Letters.  She serves as the Society's President Elect from 2015-2017 and as the President from 2017-2019.
At Wofford College, Cissy teaches courses in the subdisciplines of cultural, ecological, and medical anthropology, as well as courses on ethnography, ethnographic film, cultures of Southeast Asia and Oceania, global health, and diversity.  Cissy participates in Wofford College's initiative to reform its general education curriculum, to improve tenure and promotion processes for faculty, and to prepare students for post-graduate scholarships.
Fowler received her PhD from the University of Hawai'i, and her MA and BA from the University of Georgia.
David McLeod, Co-treasurer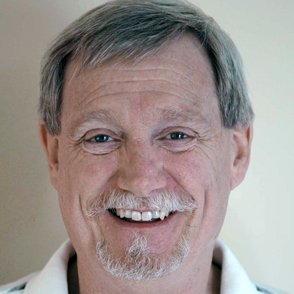 With over 40 years of experience as an executive in the Financial Technology industry, David retired to the Tryon area in February 2016 with his wife Maggie.  David grew up in the Boiling Springs/Spartanburg, South Carolina area and attended the University of South Carolina. After graduating with a degree in Business Administration – Banking/Finance, David worked with several banks concentrating in operations and technology. He relocated to Central Florida in 1989 to join a consulting company where he participated in the development of commercial technology products and providing technology services to numerous large organizations including Citibank, JPMorgan Chase, Blue Cross/Blue Shield organizations, and numerous financial institutions located in the United Kingdom.
David pursued art as a student while residing in Central Florida. He became an advanced student photographer at a community art school. While studying photography, he also pursued other mediums including metal sculpture and pottery. In addition to being a student, his support for the arts includes collecting original art and attending art events with his wife, Maggie. Utilizing his business experience and his love of art, he has also participated as a board member for several art organizations. He was the Treasurer for 4 years and then President of the Board for 4 years at a community art school in Central Florida. After his tenure as President, he joined the board of trustees at a sculpture museum where he served as a trustee and co-chair of the annual Plein Air painting fund raising event.
David has taken several workshops at the Tryon Arts and Crafts School and is looking forward to being further involved with the organization.
Sherry Eades, Co-treasurer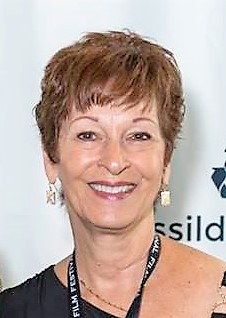 Jay Adams
Jay Adams (aka Dr. Beer) received his AB degree in English from the University of North Carolina at Chapel Hill in 1966 and his MS and PhD degrees from the University of Michigan in 1972.  His research career dealt mainly with research in the area of human hemoglobinopathies.  He directed research laboratories at the University of Illinois and the University of Mississippi.  His last scientific appointment was that of Senior Research Scientist in the Sickle Cell Disease Branch of the National Heart, Lung, and Blood Institute at the National Institutes of Health in Bethesda, Maryland.  After retiring from NIH, Jay became involved with making wine at three vineyards.  After five years of winemaking, he followed his true passion and became an Assistant Brewer at the Wedge Brewery in Asheville, North Carolina.  After three years at the Wedge, Jay decided to settle down a bit and became an Adjunct Instructor of Anatomy and Physiology at the University of South Carolina Upstate.  He found his first experience teaching undergraduates rewarding and challenging.  In addition to Anatomy and Physiology, he offered a three-hour course in the science of brewing beer.  He is currently a winemaker at Russian Chapel Hills Winery here in Polk County.  He has also become involved in repairing computers and setting up computer networks.
Jamie Carpenter
Jamie Carpenter has been the executive director of the Tryon Downtown Development Association since September, 2015.  Prior to coming to Tryon, Jamie served as the event and operations manager of the
Asheville Downtown Association, and previously worked for HandMade in America.  She has a Master's in Public Affairs from Western Carolina University.
Camille Corn
I was born, raised and still reside in northern Spartanburg county. I am the Marketing Communications Specialist for QS/1,a Pharmacy and Home Medical Equipment software company where I have worked for 19 years. I also represent my company by coordinating the Mobile Meals deliveries for QS/1 volunteers & acting as registration chair for the annual Mobile Meals Land Cruise fundraising event. In addition to my work with Mobile Meals, I direct a program each November and December whereby QS/1 employees can volunteer to buy Christmas gifts for children who are in the custody of DSS. I have been a part of Tryon Arts and Crafts School for 3 years. I have been the Fused Glass Studio Liaison for almost 2 years. I facilitate open studio on Wednesday evenings and assist the fused glass instructors during class. I have been a TACS board member for one year, so far, and serve on the Marketing Committee.
I attended USC-Spartanburg (Upstate) where I studied art.  I am the mother of two daughters, Laura and Molly, and I have three grandsons, James, Bryson & Brooks. In my "spare" time you'll find me with my boys.  My hobbies include reading, "treasure hunting" in consignment shops and thrift stores, redecorating my home and, most importantly, spending time with family and friends.
Sally Hursey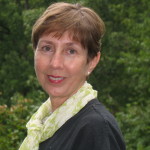 Since retiring from a career in education in 2012, I have become more involved in the arts and crafts community. My involvement with Tryon Arts and Crafts thus far has been through taking classes, volunteering, selling my handmade soaps in the gift shop, and participating in Celebrate the Arts and the holiday gift shows. In 2014 I taught natural soap making. I came on the Board of Tryon Arts and Crafts in 2015 and serve as secretary and chair of the Education Committee.
In 2005 I took my first class at the John C. Campbell Folk School in Brasstown, North Carolina. Since then I have taken sixteen different classes. Over the ten years of taking classes, I discovered two of my passions: soap making and book and paper arts. I have taken four classes in soap making, and I have taken seven classes in book and paper arts including two on marbling. The other classes I took ranged from making bird houses to enameling jewelry to writing for children. I love learning new things and applying my creative skills.
 Jim Mellberg, Emeritus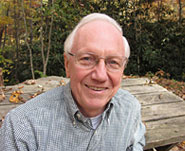 Jim is a retired chemist who dabbled in wood crafts most of his adult life.  After retiring in 1994, he began to concentrate on wood turning.  He is a self taught wood turner who strives to become more innovative in bowl design.  In past years he sold his bowls at craft shows but now only places them in several upscale galleries in western North Carolina.  He is a lifetime member of Tryon Arts and Crafts and has served on the Board of Directors for over 10 years.  He also teaches woodturning at the School.  He is a member of the Carolina Mountain Woodturners and the American Association of Woodturners.
Ashley Menetre
Ashley Menetre owns The Nest Artisan Market in Tryon. She is from Atlanta and moved here 4 years ago. She attended the Art Institute of Atlanta after graduating from high school. After college she worked in bridal retail and attended art shows for a few years. Her father owns his own brokerage and asked her to join his company. She worked for him about 6 years  before she decided to be a stay at home mom while her son was young. They moved to Tryon to have a better quality of life and love every minute of it.
Penny Padgett
Penny Padgett is from Mill Spring, NC and graduated from Polk Central High School in 1969.  She earned a bachelor's degree in Biology from the University of North Carolina at Chapel Hill and a degree in Medical Technology from the Watts Hospital School of Medical Technology in Durham, NC.  She worked as a clinical microbiologist for four years before entering graduate school at Virginia Tech. She earned a Ph.D in Microbiology at Virginia Tech and went on to an NIH Postdoctoral Fellowship at the Medical College of Virginia.  She joined the faculty at Wilkes College in Wilkes-Barre, PA as an assistant professor after her postdoctoral fellowship ended.  She then accepted a position at Shippensburg University where she earned the rank of Professor. In 1997 she entered the Dept. of Epidemiology at the School of Public Health, UNC-Chapel Hill to earn an M.P.H. in infectious disease epidemiology. After a long career in her field she retired from UNC-Chapel Hill in May 2013 and moved back to Mill Spring.
Penny started a new career in July 2019 when she purchased The Book Shelf in Tryon.  The Book Shelf is a small independent book store which has been in continuous operation since 1952.
Ron Ponce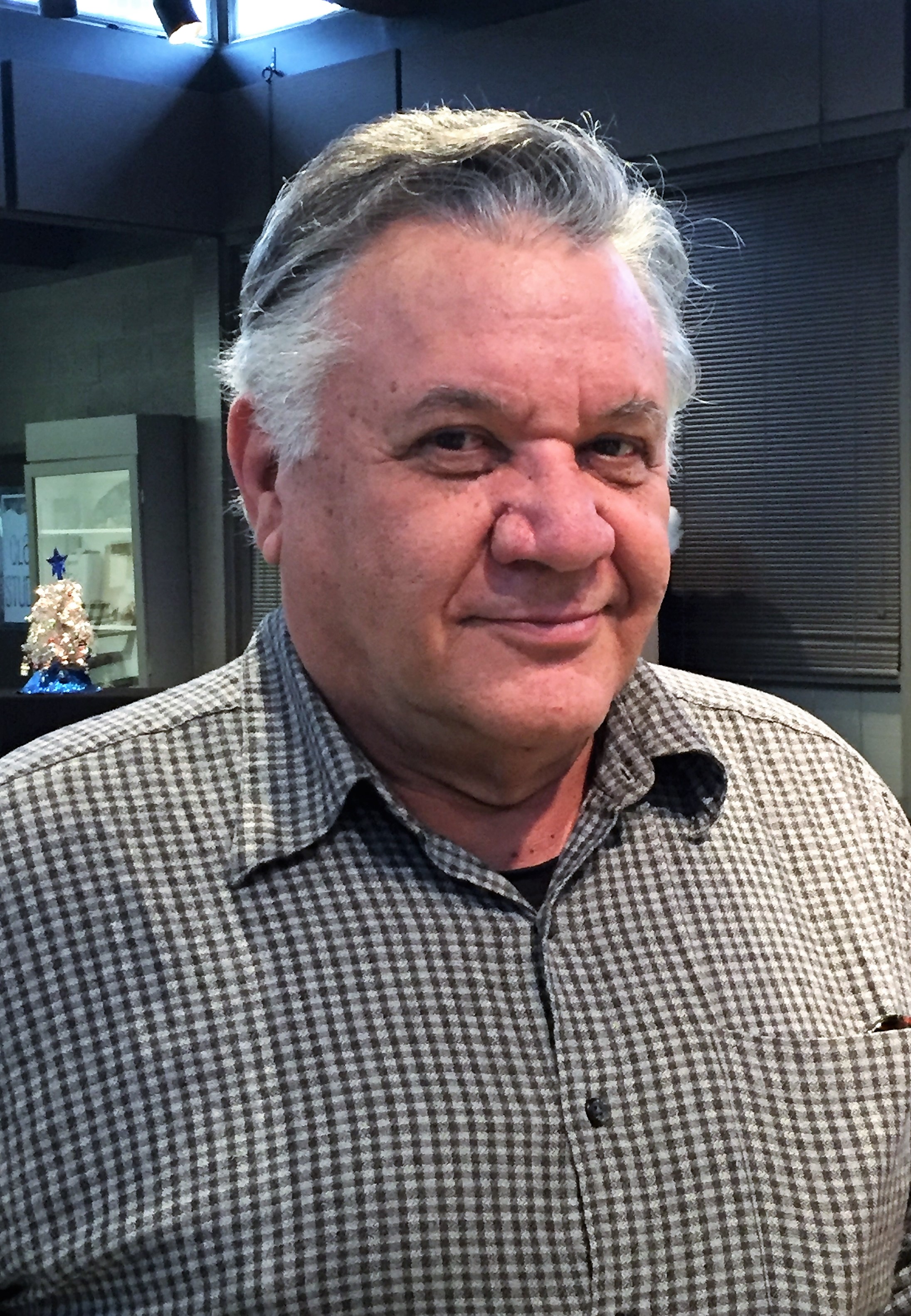 Ron has maintained his own professional studio since 1974 producing unique pottery work.  He specializes in copper red glazes which require a special firing technique as well as "lotus blossom peaks" on his pots.  He has been a member of the Southern Highland Crafts Guild since 1975, an exhibiting artist with Hampton III Gallery in Greenville, done several group and one-man shows including Piccolo Spoleto Festival in Charleston, SC, and the Southeastern Center of Arts in Winston-Salem, NC.
Ron loves teaching and has been an instructor at the Greenville County Museum of Art for over 10 years and an instructor at Tryon Arts and Crafts School since November, recently becoming head of the pottery studio.  He reveals that his teaching philosophy is "to love the process of creating and the products will come" and "to openly share all of my knowledge with my students to inspire them to be the best they can be and to succeed."