Tryon Arts and Crafts School Presents the First Lecture in their Crafts & Conversation Series: PICK A SHAPE – Any Shape…What Shape are You? with International Artist and Author Marilyn Doheny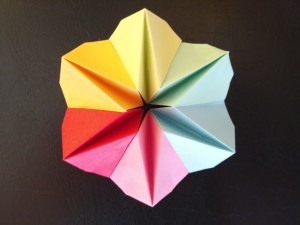 Tryon Arts and Crafts School will be kicking off a new lunchtime lecture series on December 10, between 12 and 1 PM at the School's Annex Building at 373 Harmon Field Road.  The series was developed to provide an inside look into the art of craft for all within our community, and the first speaker will be international artist and author Marilyn Doheny speaking on the thought-provoking topic of shapes and their effect on our lives.  Audience members are invited to bring lunch or a snack and beverages will be provided.
Marilyn will speak on the Universal Language of Shapes.  This language identifies 147 diverse shapes – each with its own specific "universal" meaning. The language is found in all civilizations and all cultures and is embedded in our human DNA.  When distilled from 147 shapes to 5 residual "essential" shapes – it becomes manageable, memorable and a useful way to communicate with others and ourselves.
Come hear more — this lecture will be informative and entertaining, and full of audience participation!  Marilyn will highlight her talk/presentation with examples of these shapes in jewelry, pottery, clothing, weaving quilts and sculpting.  Bring your lunch and "join the conversation," to be enchanted and inspired by Marilyn's quilting examples and her passion for creative, artistic expression.